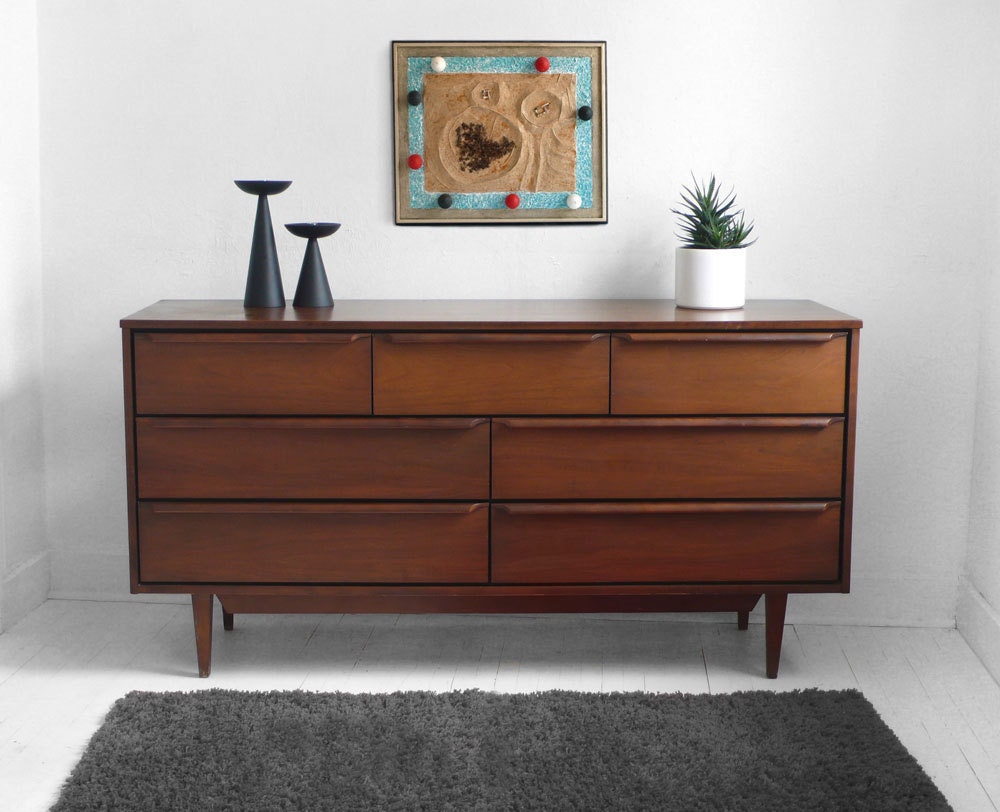 I am so lucky to have my Mamaw's thrifting eye.
I spotted a dresser very similar to this. Mine has three drawers
across the front and the handles are indents instead of protruding.
I saw this dresser above on Etsy for 500 dollars. I paid 25.
Granted mine has some scratches and is not perfect, but hey
that is what you get for twenty five dollars at the Goodwill.
I would die for these vintage lamps. I'm not a fan of the
shades that were on them but you can always find some
fantastic shades, especially at Urban Outfitters.